SUMMARY OF CURRICULUM VITAE
Birth Date June 5th 1955

Education
High School, Barcelona (Honors), 1971
University of Barcelona (1972 -1973)
University of Leon (1973 -1980)
Complutense University of Madrid (1980 -1983)
University of Zaragoza (1984 -1990)Veterinary Medicine Degree (Highest Honors), Madrid, July 1981.
Philosophy Doctor (Highest Honors), Zaragoza, July 10th 1990.

Professional Experience
From January 2010:
CuniVet Service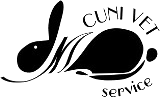 Formerly:
From March 2010 until July 2013: Federació d'Associacions de Cunicultors de Catalunya/ FACC.
February 1988 – January 2010: Rabbit Product Manager Spain (1988), and Portugal(1999). NANTA SA, a Nutreco Company. Tres Cantos (Madrid).
Rabbit Veterinary Practitioner in CORENA-NANTA , Reus (Tarragona) July 1984- Feb 1988.
Rabbit Veterinarian in: Associació de Cunicultors del Bages.December 1983-December 2008.
Departamento de Reproducción Animal del INIA (Madrid), 1981-1983
Professional Society Memberships:
Member, Col·legi Oficial de Veterinaris de Barcelona with the license number 758.
Member, Asociación Española de Cunicultura / ASESCU from 1976.

Other Professional Activities:
Besides the main activity in Rabbit Medicine and Production, I collaborate in research projects, clinical trials, and international specific missions, such as the 848 action COST: "Multi-facetted research in rabbits: A model to develop a healthy and safe production in respect with animal welfare" (2000 – 2004), (2018 – 2019).

And the European Food Safety Authority / EFSA mandate: "The Impact of the current housing and husbandry systems on the health and welfare of farmed domestic rabbits" (2004-2005).

Moreover I frequently collaborate in continuous education activities, writing in journals and teaching as invited lecturer.
ENTITIES TO MY TRAINING IS MORE RELATED: